About
Fortis La Femme IVF Clinic has a team of experts who not only understand your emotions but also the delicate situation. The processes and procedures followed by our experts are of international standards along with maintaining standardized IVF laboratory. We have all the comprehensive fertility treatment procedures available under one roof and our expertise has helped many couples become parents.
100%
Registration Verified
Branch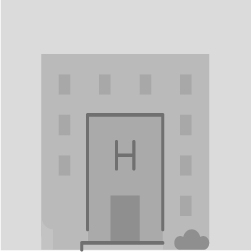 Fortis LaFemme IVF Clinic
Fortis La Femme Hospital,S-549, Greater Kailash II.New Delhi - 110048
Services
International Service
Visa Assistance
Flight Booking
Accomodation
Language interpreters
Hospital Services
Blood Test
DNA Test
X-RAY
Hyperbaric Chamber
IMSI
Egg Donation
Embryo Donor Program
Intracytoplasmic Sperm Injection (ICSI)
Natural Cycle IVF
Hysterectomy (Abdominal/Vaginal)
Intra-Uterine Insemination (IUI)
Infertility Evaluation / Treatment
Preimplantation Genetic Diagnosis (PGD)
Artificial Insemination
Diet Counsellor
Emergency Service
Pharmacy
Cab Services
Normal Vaginal Delivery (NVD)
Caesarean Section (C Section)
MTP
Laparoscopic Hysterectomy
Hymenoplasty
Laparoscopic Myomectomy
Infertility
Endoscopy
Laparoscopic Sterlization
In Vitro Fertilization (IVF)
Ovarian Tissue Bank
Embryoscope
Oocyte Freezing
Laparoscopic Surgery (Obs & Gyn)
Blast Culture
Embryo Freeze
Semen Freeze
Assisted Laser Hatching
Laparotomy for Ovarian Tumors
SEO ET
Micro Tese
Cervical Encerclage
PCOS Treatment
Surrogacy
Keyhole Surgery
Sonography
Andrology
Recurrent Fetal Loss
Men's Sexual Health
PCOD
Penile Prosthesis
Premature Ejaculation
EDSWT
TESA
PICSI
Oligospermia
Azoospermia
Blastocyst Culture & Transfer
Tubal block
Sperm Retrieval
PESA
MACS
Hospital Departments
Orthopaedic
Cardio
General Surgery
Neuro
Gynaecology
Oncology
IVF
Gastroenterology
Birthing
Bariatric
Cosmetic Surgery
ENT
Urology
Obstetrician
Consultation
Services
IVF
Test Tube Baby
ICSI
IUI
Surrogacy
Laparoscopy
Hysteroscopy
Blastocyst Culture & Transfer
Laser Assisted Hatching
Cryopreservation
Infertility
IVF with Donor Egg
IVF with Egg Freezing
IVF with Semen Freezing
IVF with Embryo Freezing
IVF with Embryo Donation
IVF with Blastocyst Transfer
IVF with Frozen Embryo Transfer
IMSI
TESA
TESE
MESA
Testicular Biopsy
Egg Donation
Sperm Donation
Embryo Donation
Embryo Freezing
Gynaecologist
Reviews
B
Brinda Ahuja
2020/02/12 | 6:04 pm
Today, I am a 34 years old proud mother of a toddler, writing this thinking it can help someone who is looking for a solution to their fertility issues. Two years ago, I came across ivfquery that recommended fertility treatment with doctor. After following the treatment process, I was expecting. Thanks to you guys now I am enjoying motherhood. I will recommend you.
Book Free Appointment
With Doctors in Fortis LaFemme IVF
Dr. Sunita Arora

23 yr+ Experience

91% Patient Recommended

Dr. Hrishikesh Pai

34 yr+ Experience

99% Patient Recommended

Dr. Nandita Palshetkar

30 yr+ Experience

99% Patient Recommended

Dr. Rishma Dhillon Pai

32 yr+ Experience

99% Patient Recommended

Dr. Mahima Kak Nagpaul

8 yr+ Experience

99% Patient Recommended