About
Dr. Sunita Arora provides a comprehensive range of services for infertility and is also known for the personalized attention to a patient problem, dedication, and transparency in every event taking place during the treatment, keeping in mind patients emotional status. Dr Sunita works closely with the patients and their families to deliver optimal care levels.
100%
Registration Verified
Clinics
Fortis LaFemme IVF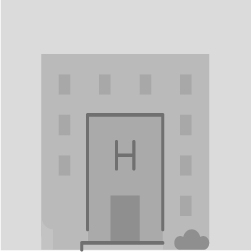 Fortis LaFemme IVF
Fortis La Femme Hospital,S-549, Greater Kailash II.New Delhi - 110048
Blastocyst Culture & Transfer
Cryopreservation
Egg Donation
Embryo Donation
Embryo Freezing
Gynaecologist
Hysteroscopy
ICSI
IMSI
Infertility
IUI
IVF
IVF with Blastocyst Transfer
IVF with Donor Egg
IVF with Egg Freezing
IVF with Embryo Donation
IVF with Embryo Freezing
IVF with Frozen Embryo Transfer
IVF with Semen Freezing
Laparoscopy
Laser Assisted Hatching
MESA
Sperm Donation
Surrogacy
TESA
TESE
Test Tube Baby
Testicular Biopsy
Gallery
Education
1997

2002

MD-Obstetrics & Gynaecology
University of Delhi

2018

Fellow of Indian College of Obstetrics and Gynecol
Indian College of Obstretrics and Gynaecology
Reviews
A
Asha Modi, New Delhi, India
2020/02/12 | 3:47 pm
We are thankful to Dr Sunita and her staff for their constant support and care. We received assistance with ivfquery team to find the best fertility doctor in Delhi. I recommend this website to anyone looking for fertility treatment.
Achievements
Dr Kusum Pandit Award
DR C S Dawn Prize
Executive Member Delhi ISAR