About
Dr. Rishma Pai is an honorary consultant Gynaecologist at the Lilavati, Jaslok and Hinduja Health Care Hospital, Mumbai. She is the only Indian selected to be on the board of the International Federation of Fertility Societies (IFFS), an organization of infertility specialists from 68 countries, as the Asst. Treasurer. She has been Awarded with the esteemed Fellowship honoris cause of the Royal College of Obstetricians and Gynaecologists, FRCOG, London UK, in the year 2018, one of the few Indians to receive this honour from this prestigious 90 year old British society. She is the first Indian to have been appointed as the Board Member of the World Endometriosis Society. She is the Vice President of MOGS (The Mumbai Obstetric & Gynaecological society)
100%
Registration Verified
Clinics
Fortis LaFemme IVF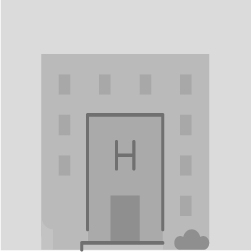 Fortis LaFemme IVF
Fortis La Femme Hospital,S-549, Greater Kailash II.New Delhi - 110048
Blastocyst Culture & Transfer
Cryopreservation
Egg Donation
Embryo Donation
Embryo Freezing
Gynaecologist
Hysteroscopy
ICSI
IMSI
Infertility
IUI
IVF
IVF with Blastocyst Transfer
IVF with Donor Egg
IVF with Egg Freezing
IVF with Embryo Donation
IVF with Embryo Freezing
IVF with Frozen Embryo Transfer
IVF with Semen Freezing
Laparoscopy
Laser Assisted Hatching
MESA
Sperm Donation
Surrogacy
TESA
TESE
Test Tube Baby
Testicular Biopsy
Gallery
Education
1989

MBBS
Bachelor of Medicine and Bachelor of Surgery - KEM Hospital Mumbai

1990

DGO
G.S. Medical College Mumbai

1991

MD - Gynaecology
G.S. Medical College Mumbai

1991

FCPS - Gynaecology
College of Physicians & Surgeons of Bombay

1991

DNB - Obs & Gynaecology
College of Physicians & Surgeons of Bombay
Reviews
M
Mrs. & Mr Yasmeen Khoja Khar, Mumbai
2020/02/11 | 4:54 pm
We want to thank Dr Pai, the team at Lilavati Hospital and ivfquery for all their efforts. I am in short of words to thank you all and Allah for blessing me the bundle of joy after years of miscarriages and IVF treatment failures.
Achievements
President of The Federation of Obstetrics and Gynaecological Societies of India (FOGSI), an organization of 35000 gynaecologists from India (2017- 2018).
President of The Indian Society for Assisted Reproduction (ISAR)- (2018-2019).
President of Indian Association of Gyanecologial Endoscopists (IAGE) ( 2018-2019).
She is the only Indian selected to be on the board of the International Federation of Fertility Societies (IFFS), an organization of infertility specialists from 68 countries, as the Asst. Treasurer
Dr Rishma Dhillon Pai has served as the President for the year 2017-18 of the Federation of Obstetric and Gynecological Societies of India FOGSI a 62 year old federation of 34000 gynecologists from India. FOGSI is a very important partner in numerous heath care activities of Central and State Govern
2019 – Received 'Inspiring Gynaecologist of Western India' award by the Times of India Group
2018 – Recipient of Midday Health Wellness Award as Icon in Obstetrics, Gyanecology and Infertility.
Recipient of the Women Empowerment Award 2017 by the Indian Medical Association.
Recipient of RK HIV Research Centre award for excellence in medicine – July 2017
Recipient of the Bharat Nirmal Award for Women Entrepreneurship –April 2017.
Recipient of 50 Outstanding Women in Health Care Award -2017
She has served as President of the Indian Society for Assisted Reproduction ISAR 2018. The 2000 members of the association elected her President of ISAR for her outstanding work in the field of IVF test tube babies and oocyte freezing, first in India.
She has served as the President of the Indian Association of Gynaecological Endoscopists IAGE 2018. The 2500 members elected her as President for her pioneering work in the field of thermal balloon ablation, first in India for heavy bleeding and for work on nonsurgical treatment of uterine fibroids
Dr. Pai is a Gynaecologist at the Lilavati Hospital, Jaslok Hospital, Hinduja Hospital in Mumbai and Fortis Hospitals at Delhi and Gurgaon. She is a post graduate teacher for DNB, National Board Delhi
She is Hon. Secretary of the Mumbai Obstetrics and Gynecological Society
She is the first Indian to be appointed as the Board Member of the International World Endometriosis Society.
She is the only Indian who has been awarded the prestigious honorary Fellowship Ad Eundem of the Royal College of Obstetricians and Gynaecologists, London in 2017.