About
The Lilavati Hospital and Research Centre is a private hospital located in Bandra, Mumbai, India. The hospital was established in 1978 by the Lilavati Kirtilal Mehta Medical Trust.
100%
Registration Verified
Branch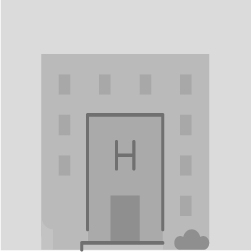 Lilavati Hospital
A - 791, Bandra Reclamation Landmark: Opposite Mumbai Educational Trust Bandra West, Mumbai
Services
International Service
Visa Assistance
Flight Booking
Accomodation
Language interpreters
Hospital Services
Blood Test
DNA Test
X-RAY
Hyperbaric Chamber
IMSI
Egg Donation
Embryo Donor Program
Intracytoplasmic Sperm Injection (ICSI)
Natural Cycle IVF
Hysterectomy (Abdominal/Vaginal)
Intra-Uterine Insemination (IUI)
Infertility Evaluation / Treatment
Preimplantation Genetic Diagnosis (PGD)
Artificial Insemination
Diet Counsellor
Emergency Service
Pharmacy
Cab Services
Normal Vaginal Delivery (NVD)
Caesarean Section (C Section)
MTP
Laparoscopic Hysterectomy
Hymenoplasty
Laparoscopic Myomectomy
Infertility
Endoscopy
Laparoscopic Sterlization
In Vitro Fertilization (IVF)
Ovarian Tissue Bank
Embryoscope
Oocyte Freezing
Laparoscopic Surgery (Obs & Gyn)
Blast Culture
Embryo Freeze
Semen Freeze
Assisted Laser Hatching
Laparotomy for Ovarian Tumors
SEO ET
Micro Tese
Cervical Encerclage
PCOS Treatment
Surrogacy
Keyhole Surgery
Sonography
Andrology
Recurrent Fetal Loss
Men's Sexual Health
PCOD
Penile Prosthesis
Premature Ejaculation
EDSWT
TESA
PICSI
Oligospermia
Azoospermia
Blastocyst Culture & Transfer
Tubal block
Sperm Retrieval
PESA
MACS
Hospital Departments
Orthopaedic
General Surgery
Neuro
Gynaecology
Oncology
IVF
Gastroenterology
Birthing
Bariatric
Cosmetic Surgery
ENT
Urology
Obstetrician
Consultation
Services
IVF
Test Tube Baby
ICSI
IUI
Surrogacy
Laparoscopy
Hysteroscopy
Blastocyst Culture & Transfer
Laser Assisted Hatching
Cryopreservation
Reviews
A
Aishwarya Ramesh,Goregaon, Mumbai
2020/02/11 | 4:43 pm
Thanks to the efforts of team ivfquery who helped us book an appointment with Dr Unnati at Lilavati Hospital in Mumbai. The staff and the doctor were caring and very friendly. After undergoing treatment for a little over a year, now I have a lovely child after years of trying to conceive. I'll recommend you to anyone seeking infertility treatments.
M
Mithila Ganguly, Mumbai, India
2020/02/11 | 4:47 pm
I had recently delivered a baby boy at Lilavati Hospital after undergoing fertility treatments through help from ivfquery. I am grateful to the doctor and her team who were very cooperative and professional throughout the entire treatment process. I am highly delighted by the services and would recommend you to take advantage of it. I will take this opportunity to thank you all for their constant support during my crucial time.
M
Mrs. & Mr Yasmeen Khoja Khar, Mumbai
2020/02/11 | 4:54 pm
We want to thank Dr Pai, the team at Lilavati Hospital and ivfquery for all their efforts. I am in short of words to thank you all and Allah for blessing me the bundle of joy after years of miscarriages and IVF treatment failures.
Book Free Appointment
With Doctors in Lilavati Hospital
Dr. Hrishikesh Pai

34 yr+ Experience

99% Patient Recommended

Dr. Nandita Palshetkar

30 yr+ Experience

99% Patient Recommended

Dr. Rishma Dhillon Pai

32 yr+ Experience

99% Patient Recommended

Dr. Doctor

10 yr+ Experience

90% Patient Recommended

Dr. Jiteeka Thakkar

11 yr+ Experience

89% Patient Recommended

Dr. Charumati V Pekhale

18 yr+ Experience

87% Patient Recommended