About
Bloom IVF provides affordable quality infertility treatments with all advanced reproductive technologies. Specialize in IVF, ICSI, Egg Donation, infertility clinics, donor egg, Embryo Donation, natural infertility treatments and male infertility services.
100%
Registration Verified
Branch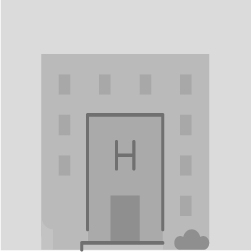 Bloom IVF Centre Nashik
Bloom IVF Centre, 1st Floor, Runanubandh, Murkute Colony, Nashik 422002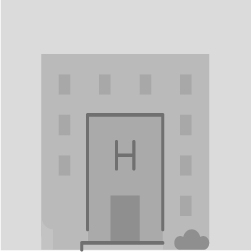 Bloom IVF center Mumbai
Lilavati Hospital, A-791, Bandra Reclamation Rd, Bandra West, Mumbai, Maharashtra 400050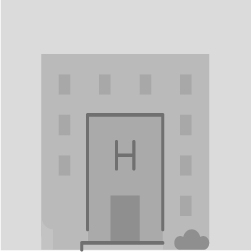 Fortis Bloom IVF Gurgaon
Fortis Bloom IVF Center Institute Sector-44 (opp. HUDA City Centre Metro Station) Gurgaon, Haryana-122001
Services
International Service
Visa Assistance
Flight Booking
Accomodation
Language interpreters
Hospital Services
Hyperbaric Chamber
IMSI
Egg Donation
Embryo Donor Program
Intracytoplasmic Sperm Injection (ICSI)
Natural Cycle IVF
Hysterectomy (Abdominal/Vaginal)
Intra-Uterine Insemination (IUI)
Infertility Evaluation / Treatment
Preimplantation Genetic Diagnosis (PGD)
Artificial Insemination
Normal Vaginal Delivery (NVD)
Caesarean Section (C Section)
Laparoscopic Hysterectomy
Hymenoplasty
Laparoscopic Myomectomy
Infertility
Endoscopy
Laparoscopic Sterlization
In Vitro Fertilization (IVF)
Ovarian Tissue Bank
Embryoscope
Oocyte Freezing
Laparoscopic Surgery (Obs & Gyn)
Blast Culture
Embryo Freeze
Semen Freeze
Assisted Laser Hatching
Laparotomy for Ovarian Tumors
Cervical Encerclage
Hospital Departments
General Surgery
Gynaecology
Birthing
Urology
Obstetrician
Services
IVF
Test Tube Baby
ICSI
IUI
Surrogacy
Laparoscopy
Hysteroscopy
Blastocyst Culture & Transfer
Laser Assisted Hatching
Cryopreservation
Reviews
M
Monica Ghosh, Mumbai, India
2020/02/11 | 5:36 pm
The doctors at Bloom IVF in Mumbai know their work really well. Thanks to ivfquery for helping us book an appointment at the top fertility clinic in Mumbai. The staff is doing a great job serving patients from time to time.
S
Sandeep Rao, Mumbai, India
2020/02/11 | 5:41 pm
After we were suggested by ivfquery to visit Bloom IVF in Mumbai, we booked an appointment with Dr Thakkar. We were highly impressed by the clean environment, the humble staff at the clinic where my wife underwent the treatment. Thanks to all of them, today we are proud parents of twins.
N
Namitha Deepu, Goregaon, Mumbai
2020/02/11 | 5:46 pm
I am happy to share my journey here. Fed up with three times failed IVF, I stumbled upon ivfquery who helped me to get in touch with Bloom IVF Centre and Dr Pekhale. Thank you all for your care and support during my treatment, now I couldn't share my joy of holding my little girl and enjoy my dream of motherhood.
M
Mrs Vandana Ramakrishnan, Andheri, Mumbai
2020/02/11 | 5:54 pm
I wasn't able to conceive for the second time at the age of 39, due to some unknown gynecologic issues. A friend recommended me to visit your portal where I registered and got prompt services by getting connected with Dr Pai at Bloom IVF at Mumbai. He explained to us the process thoroughly and is truly professional. Thank you all for making my fertility journey stress free.
M
Mr Pravin Shinde, Bandra, Mumbai
2020/02/11 | 5:55 pm
If you believe in miracles, let "ivfquery" assist you to connect with the best fertility doctor at Bloom IVF. My wife underwent fertility treatment from Dr Hrishikesh Pai. By God's grace, we were finally able to bring home the precious gift to complete our family. I am very thankful for your commitment, friendly attitude, care and support we received throughout the entire journey.
M
Mrs Anjum Shaikh, Goregaon, Mumbai
2020/02/11 | 5:57 pm
No more false promises and no fake sympathies, only positive support and dedication from ivfquery to assist infertility treatments. I am grateful for the assistance we got during the entire procedure as we were able to consult with Dr Pai at Bloom IVF for my surgery. Thank you, everyone, for making me feel safe and comfortable.
S
Smita Dhavare, Malad, Mumbai
2020/02/11 | 6:09 pm
Thank you to the team of ivfquery for suggesting Dr Nandita of Bloom IVF, who is a beautiful doctor helping thousands of childless couples to fulfill their dreams. I am genuinely grateful to all your efforts and comforting us during my journey to motherhood.
A
Aditi Shah, Bandra, Mumbai
2020/02/11 | 6:10 pm
Life has changed for us after being blessed with a baby boy recently. I am grateful to Dr Nandita at Bloom IVF, who came as a ray of sunshine in our life. Special thanks to the portal of ivfquery for their assistance and constant support throughout my journey.
P
Preeti Gupta, Kandivali, Mumbai
2020/02/11 | 6:13 pm
I am thankful to Dr Nandita at Bloom IVF for her care and support we received during our entire journey. We were struggling with infertility for five years. Then we found out about ivfquery, who helped us to get a consultation with the best fertility doctor in Mumbai. After following the treatment process, now we are blessed with beautiful twin babies. Thanks to everyone for their efforts. I will recommend her all prospective parents struggling with infertility.
Book Free Appointment
With Doctors in Bloom IVF
Dr. Hrishikesh Pai

34 yr+ Experience

99% Patient Recommended

Dr. Rishma Dhillon Pai

32 yr+ Experience

99% Patient Recommended

Dr. Charumati V Pekhale

18 yr+ Experience

87% Patient Recommended

Dr. Doctor

10 yr+ Experience

90% Patient Recommended

Dr. Jiteeka Thakkar

11 yr+ Experience

89% Patient Recommended