About
The Department of IVF and Fertility at Sakra World Hospital helps you towards realizing your dreams of becoming a parent. Our IVF experts take on an individualized, comprehensive approach to IVF, fertility and reproductive services. Infertility is a serious concern and it dampens the hopes of a couple looking to conceive and affects both physically as well as emotionally. Therefore, we develop an infertility treatment plan that is mindful of the emotional and lifestyle needs of our patients. One of the unique features of the Department of Fertility is our multi-disciplinary approach for patient treatment, as well as our proven experience in providing treatment options for complicated cases. Bloom IVF Group has been instrumental in introducing latest technologies in the field of ART for the first time in India as well as Asia. Some of our pioneer work in India.
100%
Registration Verified
Branch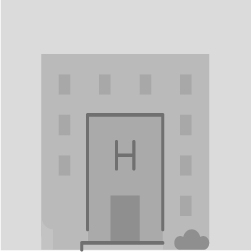 Sakra World IVF Hospital
SY NO 52/2 & 52/3, Devarabeesanahalli, Varthur Hobli Opp Intel, Outer Ring Rd, Marathahalli, Bengaluru, Karnataka 560103
Services
International Service
Visa Assistance
Flight Booking
Accomodation
Language interpreters
Hospital Services
Blood Test
DNA Test
X-RAY
Hyperbaric Chamber
IMSI
Egg Donation
Embryo Donor Program
Intracytoplasmic Sperm Injection (ICSI)
Natural Cycle IVF
Hysterectomy (Abdominal/Vaginal)
Intra-Uterine Insemination (IUI)
Infertility Evaluation / Treatment
Preimplantation Genetic Diagnosis (PGD)
Artificial Insemination
Diet Counsellor
Emergency Service
Pharmacy
Cab Services
Normal Vaginal Delivery (NVD)
Caesarean Section (C Section)
MTP
Laparoscopic Hysterectomy
Hymenoplasty
Laparoscopic Myomectomy
Infertility
Endoscopy
In Vitro Fertilization (IVF)
Ovarian Tissue Bank
Embryoscope
Oocyte Freezing
Laparoscopic Surgery (Obs & Gyn)
Blast Culture
Embryo Freeze
Laparotomy for Ovarian Tumors
SEO ET
Micro Tese
PCOS Treatment
Sonography
Andrology
PCOD
Premature Ejaculation
EDSWT
TESA
PICSI
Blastocyst Culture & Transfer
Tubal block
PESA
MACS
Hospital Departments
Orthopaedic
Cardio
General Surgery
Neuro
Gynaecology
Oncology
IVF
Gastroenterology
Birthing
Bariatric
Cosmetic Surgery
ENT
Urology
Obstetrician
Consultation
Services
IVF
ICSI
IUI
Surrogacy
Laparoscopy
Hysteroscopy
Blastocyst Culture & Transfer
Laser Assisted Hatching
Cryopreservation
Reviews
P
Priya Shinde
2020/02/12 | 4:59 pm
I express my sincere gratitude to Dr Sapna at Sakra World IVF Hospital and your portal for constant assistance throughout my journey. We were in search of a hospital for IVF and for six months just wandering from one hospital to another seeking the right advice. However, we were confused with the entire process. Fortunately, we came to know about IVF Query that helped us to book an appointment with the clinic that was quite hygienic and well maintained. Also, the staff here is accommodating, and so I would recommend them to anyone needing fertility treatments.
S
Sunitha Martin
2020/02/12 | 5:00 pm
I am sharing my experience with the complete process of fertility treatment with ivfquery.com's help. I got appointment with Dr Swarnalatha who is very friendly and supportive. I want to thank everyone who were there with me during this journey. I delivered a beautiful baby after a long wait of ten years after my marriage.
M
Mr. & Mrs. Ashok Singh
2020/02/12 | 5:01 pm
Thank you to the team at IVF Query for your impressive contribution in connecting us with Sakra IVF Centre, the best fertility clinic. We were able to get treatment with Dr Hrishikesh Pai. Your positive thoughts and constant support helped us to experience one of the happiest moments in our life.
M
Mrs Jolly Thomas
2020/02/12 | 5:35 pm
I appreciate the care and dedication shown by the team of 'IVF Query' in assisting us in getting a consultation with Dr Nandita at the best Fertility Hospital. Thank you to the doctor and staff at Sakra IVF Centre for getting me to the right infertility treatments after carefully analysing my needs and requirements. I appreciate the efforts of your portal and will surely recommend you for assisting anyone seeking infertility treatments.
Book Free Appointment
With Doctors in Sakra World IVF Hospital
Dr. Sapna Hosur

17 yr+ Experience

92% Patient Recommended

Dr. Nandita Palshetkar

30 yr+ Experience

99% Patient Recommended

Dr. Hrishikesh Pai

34 yr+ Experience

99% Patient Recommended