About
The inception of Bloom IVF Group's 1st centre was in 1991. In 1994, a dynamic partnership was forged between our directors Dr. Hrishikesh Pai and Dr. Nandita Palshetkar, which set the stage for a success story spanning the nation.Infertility affects about 15% of couples who are unable to have children. Various techniques of Assisted Reproduction have now made it possible to treat almost all form of infertility, and help such couples achieve pregnancies. Such techniques are today responsible for the birth of around 2 million children worldwide. Bloom IVF Group is India's premiere provider for fertility, IVF and other assisted conception treatments with over 25,000 patients from India and abroad and a success rate of over 35-45% per started cycle in women 35 years of age. We are one of the largest group of IVF centres in India with 8 full-fledged IVF centres, 4 fertility centres and 5 affiliate units.
100%
Registration Verified
Branch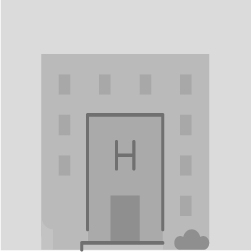 Fortis Bloom IVF Gurgaon
Fortis Bloom IVF Center Institute Sector-44 (opp. HUDA City Centre Metro Station) Gurgaon, Haryana-122001
Services
International Service
Visa Assistance
Flight Booking
Accomodation
Language interpreters
Hospital Services
Blood Test
DNA Test
Hyperbaric Chamber
IMSI
Egg Donation
Embryo Donor Program
Intracytoplasmic Sperm Injection (ICSI)
Natural Cycle IVF
Hysterectomy (Abdominal/Vaginal)
Intra-Uterine Insemination (IUI)
Infertility Evaluation / Treatment
Preimplantation Genetic Diagnosis (PGD)
Artificial Insemination
Diet Counsellor
Emergency Service
Pharmacy
Cab Services
Normal Vaginal Delivery (NVD)
Caesarean Section (C Section)
MTP
Laparoscopic Hysterectomy
Hymenoplasty
Laparoscopic Myomectomy
Infertility
Endoscopy
Laparoscopic Sterlization
In Vitro Fertilization (IVF)
Ovarian Tissue Bank
Embryoscope
Oocyte Freezing
Laparoscopic Surgery (Obs & Gyn)
Blast Culture
Embryo Freeze
Semen Freeze
Assisted Laser Hatching
Laparotomy for Ovarian Tumors
SEO ET
Micro Tese
Cervical Encerclage
PCOS Treatment
Surrogacy
Keyhole Surgery
Sonography
Andrology
Recurrent Fetal Loss
Men's Sexual Health
PCOD
Penile Prosthesis
Premature Ejaculation
EDSWT
TESA
PICSI
Oligospermia
Azoospermia
Blastocyst Culture & Transfer
Tubal block
Sperm Retrieval
PESA
MACS
Hospital Departments
Orthopaedic
General Surgery
Neuro
Gynaecology
Oncology
IVF
Gastroenterology
Birthing
Bariatric
Cosmetic Surgery
Urology
Obstetrician
Consultation
Services
IVF
ICSI
IUI
Surrogacy
Laparoscopy
Hysteroscopy
Blastocyst Culture & Transfer
Laser Assisted Hatching
Cryopreservation
Reviews
M
Mansi Ganvir, Gurgaon, India
2020/02/07 | 4:00 pm
The doctor and staff at Fortis Bloom IVF Gurgaon are amazing and made me feel comfortable. Thanks to ivfquery for helping us connect with the doctor who is a sweet lady and patiently listens to all our queries. After trying for many years with no successful diagnosis, we'd lost all our hopes to get my treatment and I was kind of scared initially to get my treatment. But thanks to everyone including the team of ivfquery for their assistance to provide us a hassle-free journey. but thanks to all things were made easy for me.
Book Free Appointment
With Doctors in Fortis Bloom IVF Gurgaon
Dr. Hrishikesh Pai

34 yr+ Experience

99% Patient Recommended

Dr. Nandita Palshetkar

30 yr+ Experience

99% Patient Recommended

Dr. Meenu Handa

16 yr+ Experience

89% Patient Recommended