About
Fortis Bloom Fertility Centre - Faridabad is an IVF Clinic in New Industrial Town, Faridabad. The clinic is visited by doctors like Dr. Laxmi Goel. The timings of Fortis Bloom Fertility Centre - Faridabad are: Mon-Sat: 10:00-19:00. Some of the services provided by the Clinic are: Semen Freezing,TESA,PCOD/PCOS Treatment,Diseases in Pregnancy and Blastocyst culture etc. Click on map to find directions to reach Fortis Bloom Fertility Centre - Faridabad.
100%
Registration Verified
Branch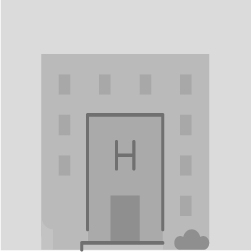 Fortis Bloom Fertility Centre
IVF Clinic New Industrial Town, Faridabad Neelam Bata Road, NIT, Faridabad
Services
Hospital Services
Hyperbaric Chamber
IMSI
Egg Donation
Embryo Donor Program
Intracytoplasmic Sperm Injection (ICSI)
Natural Cycle IVF
Hysterectomy (Abdominal/Vaginal)
Intra-Uterine Insemination (IUI)
Infertility Evaluation / Treatment
Preimplantation Genetic Diagnosis (PGD)
Artificial Insemination
Diet Counsellor
Cab Services
Normal Vaginal Delivery (NVD)
Caesarean Section (C Section)
MTP
Laparoscopic Hysterectomy
Hymenoplasty
Laparoscopic Myomectomy
Infertility
Endoscopy
Laparoscopic Sterlization
In Vitro Fertilization (IVF)
Ovarian Tissue Bank
Embryoscope
Oocyte Freezing
Laparoscopic Surgery (Obs & Gyn)
Blast Culture
Embryo Freeze
Semen Freeze
Assisted Laser Hatching
Laparotomy for Ovarian Tumors
SEO ET
Micro Tese
Cervical Encerclage
PCOS Treatment
Surrogacy
Keyhole Surgery
Sonography
Andrology
Recurrent Fetal Loss
Men's Sexual Health
PCOD
Penile Prosthesis
Premature Ejaculation
EDSWT
TESA
PICSI
Oligospermia
Azoospermia
Blastocyst Culture & Transfer
Tubal block
Sperm Retrieval
PESA
MACS
Hospital Departments
Orthopaedic
Cardio
General Surgery
Neuro
Gynaecology
Oncology
IVF
Gastroenterology
Birthing
Bariatric
Cosmetic Surgery
ENT
Urology
Obstetrician
Consultation
Services
IVF
Test Tube Baby
ICSI
IUI
Surrogacy
Laparoscopy
Hysteroscopy
Blastocyst Culture & Transfer
Laser Assisted Hatching
Cryopreservation
Reviews
A
Ankush
2020/02/13 | 2:35 pm
Being a childness couple for eight years, we tried all that we could for pregnancy. Different doctors suggested different treatments. But nothing worked. Fed up with no successful results, we decided to give a last shot to ivfquery.com by filling up the form. We got quick response from the executive who helped us connect with the Doctor for infertility treatment. Thank you everyone for your support during this process and let us experience the joy of parenthood.
M
Madhuri
2020/02/13 | 2:35 pm
I came to ivfquery portal while looking for fertility treatments near my area. On filling the form on this website, the executive contacted me. Then I got help from this portal to book an appointment at this clinic. At present, I am getting the treatment and hope to welcome my baby soon.
Book Free Appointment
With Doctors in Fortis Bloom Fertility Centre
Dr. Laxmi Goel

11 yr+ Experience

87% Patient Recommended