About
She is infertility and IVF specialist at Bloom Fertility centre, Fortis Escorts hospital, Faridabad and Fortis Medical Research institute, Gurgaon. she has given ray of hope to many childless couples. she is proficient in performing all types of gynae surgeries including diagnostic and operative laprohysteroscoppies. she is proficient in handling all types of difficult pregnancy and labour cases.
100%
Registration Verified
Clinics
Fortis Bloom Fertility Centre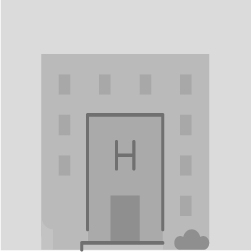 Fortis Bloom Fertility Centre
IVF Clinic New Industrial Town, Faridabad Neelam Bata Road, NIT, Faridabad
Blastocyst Culture & Transfer
Cryopreservation
Hysteroscopy
ICSI
IUI
IVF
Laparoscopy
Laser Assisted Hatching
Surrogacy
Test Tube Baby
Education
2008

MBBS
G B Pant Hospital / Moulana Azad Medical College

2012

MS - Obstetrics & Gynaecology
Lady Hardinge Medical College
Reviews
A
Ankush
2020/02/13 | 2:35 pm
Being a childness couple for eight years, we tried all that we could for pregnancy. Different doctors suggested different treatments. But nothing worked. Fed up with no successful results, we decided to give a last shot to ivfquery.com by filling up the form. We got quick response from the executive who helped us connect with the Doctor for infertility treatment. Thank you everyone for your support during this process and let us experience the joy of parenthood.
Achievements
Memberships:AOGD
Membership:Federation of Obstetrics and Gynaecological Societies of India (FOGSI)
Memberships:ISAR