About
the D Y Patil Group, with its commitment and dedication, has earned the reputation of being a provider of quality education and healthcare in all areas with professional significance. With this thought D. Y. Patil Hospital, Navi Mumbai, stands tall by offering quality healthcare for all strata of the community with its excellent infrastructure.To create a top notch health care system that delivers physical, mental and spiritual health needs to all socio-economic strata, locally, nationally and globally; and also to educate and train students to emerge as the finest medical doctors in the community.
100%
Registration Verified
Branch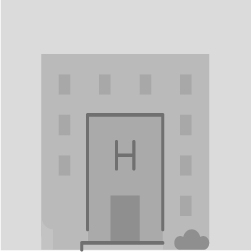 D Y Patil Healthcare
DY Patil Fertility Centre, 4th Floor, D Wing, Sector 5, Nerul, Navi Mumbai-400706, Maharashtra
Services
International Service
Visa Assistance
Flight Booking
Accomodation
Language interpreters
Hospital Services
Blood Test
DNA Test
X-RAY
Hyperbaric Chamber
IMSI
Egg Donation
Embryo Donor Program
Intracytoplasmic Sperm Injection (ICSI)
Natural Cycle IVF
Hysterectomy (Abdominal/Vaginal)
Intra-Uterine Insemination (IUI)
Infertility Evaluation / Treatment
Preimplantation Genetic Diagnosis (PGD)
Artificial Insemination
Diet Counsellor
Emergency Service
Pharmacy
Cab Services
Normal Vaginal Delivery (NVD)
Caesarean Section (C Section)
MTP
Laparoscopic Hysterectomy
Hymenoplasty
Laparoscopic Myomectomy
Infertility
Endoscopy
Laparoscopic Sterlization
In Vitro Fertilization (IVF)
Ovarian Tissue Bank
Embryoscope
Oocyte Freezing
Laparoscopic Surgery (Obs & Gyn)
Blast Culture
Embryo Freeze
Semen Freeze
Assisted Laser Hatching
Laparotomy for Ovarian Tumors
SEO ET
Micro Tese
Cervical Encerclage
PCOS Treatment
Surrogacy
Keyhole Surgery
Sonography
Andrology
Recurrent Fetal Loss
Men's Sexual Health
PCOD
Penile Prosthesis
Premature Ejaculation
EDSWT
TESA
PICSI
Oligospermia
Azoospermia
Blastocyst Culture & Transfer
Tubal block
Sperm Retrieval
PESA
MACS
Hospital Departments
Orthopaedic
Cardio
General Surgery
Neuro
Gynaecology
Oncology
IVF
Gastroenterology
Birthing
Bariatric
Cosmetic Surgery
ENT
Urology
Obstetrician
Consultation
Services
IVF
Test Tube Baby
ICSI
IUI
Surrogacy
Laparoscopy
Hysteroscopy
Blastocyst Culture & Transfer
Laser Assisted Hatching
Cryopreservation
Reviews
S
Sonam Singh, Mumbai, India
2020/02/07 | 5:04 pm
The doctor at D. Y. Patil Healthcare is very friendly. She guided me in the right way to deliver my little prince in my hands. I am satisfied with the successful treatment and would refer ivfquery to anyone needing fertility treatment in Mumbai. We ensure to offer you with the best of assistance from ivfquery for the same.
Book Free Appointment
With Doctors in D Y Patil Healthcare
Dr. Hrishikesh Pai

34 yr+ Experience

99% Patient Recommended

Dr. Nandita Palshetkar

30 yr+ Experience

99% Patient Recommended

Dr. Rohan Palshetkar

11 yr+ Experience

98% Patient Recommended