About
A part of Bloom IVF Group Bloom IVF Group has 10 centres all over India and operational since 25 years. Our Group is the pioneer in introducing many technologies in India.
100%
Registration Verified
Branch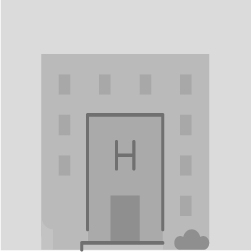 Bloom IVF Centre Nashik
Bloom IVF Centre, 1st Floor, Runanubandh, Murkute Colony, Nashik 422002
Services
International Service
Visa Assistance
Flight Booking
Accomodation
Language interpreters
Hospital Services
Blood Test
DNA Test
X-RAY
Hyperbaric Chamber
IMSI
Egg Donation
Embryo Donor Program
Intracytoplasmic Sperm Injection (ICSI)
Natural Cycle IVF
Hysterectomy (Abdominal/Vaginal)
Intra-Uterine Insemination (IUI)
Infertility Evaluation / Treatment
Preimplantation Genetic Diagnosis (PGD)
Artificial Insemination
Emergency Service
Pharmacy
Normal Vaginal Delivery (NVD)
Caesarean Section (C Section)
MTP
Laparoscopic Hysterectomy
Hymenoplasty
Laparoscopic Myomectomy
Infertility
Endoscopy
Laparoscopic Sterlization
In Vitro Fertilization (IVF)
Ovarian Tissue Bank
Embryoscope
Oocyte Freezing
Laparoscopic Surgery (Obs & Gyn)
Blast Culture
Embryo Freeze
Semen Freeze
Assisted Laser Hatching
Laparotomy for Ovarian Tumors
SEO ET
Micro Tese
Cervical Encerclage
PCOS Treatment
Surrogacy
Keyhole Surgery
Sonography
Andrology
Recurrent Fetal Loss
PCOD
Penile Prosthesis
Premature Ejaculation
EDSWT
TESA
PICSI
Oligospermia
Azoospermia
Blastocyst Culture & Transfer
Tubal block
Sperm Retrieval
PESA
MACS
Hospital Departments
Orthopaedic
Cardio
General Surgery
Neuro
Gynaecology
Oncology
IVF
Gastroenterology
Birthing
Bariatric
Cosmetic Surgery
ENT
Urology
Obstetrician
Consultation
Services
IVF
Test Tube Baby
ICSI
IUI
Surrogacy
Laparoscopy
Hysteroscopy
Blastocyst Culture & Transfer
Laser Assisted Hatching
Cryopreservation
Infertility
IVF with Donor Egg
IVF with Egg Freezing
IVF with Semen Freezing
IVF with Embryo Freezing
IVF with Embryo Donation
IVF with Blastocyst Transfer
IVF with Frozen Embryo Transfer
IMSI
TESA
TESE
MESA
Testicular Biopsy
Egg Donation
Sperm Donation
Embryo Donation
Embryo Freezing
Gynaecologist
Obstetricians
Reviews
M
Meena Bajaj, Ram Wadi, Nashik
2020/02/11 | 3:36 pm
We visited Bloom IVF Centre at Nashik for infertility evaluation and assessment after getting in touch with them through ivfquery. It was a peaceful experience for us as we didn't have to worry about anything since the doctor guided and treated us in the best way possible.
C
Chintamani Selvam, Eknath Nagar, Nashik
2020/02/11 | 3:49 pm
Thank you to ivfquery and Bloom IVF Centre for ensuring that we did not get discouraged during our IVF treatments. With the aid of their advanced medical technologies and expertise of infertility specialists, our IVF treatment proved to be successful.
M
Monisha Jadeja, Laxmi Nagar, Nashik
2020/02/11 | 3:55 pm
Bloom IVF centre at Nashik has fulfilled our wish to become parents, the hope of which we had already lost till last year. Thank you to the portal of ivfquery for suggesting this clinic that proved to be a success for us.
C
Charmi Vamshi
2020/02/12 | 5:50 pm
I got my infertility treatment from Dr Gogate at Bloom IVF Centre, Nashik, with the assistance of this portal. Thank you for suggesting this fertility clinic. We received the best fertility care, and now we feel truly blessed to have come across your portal for infertility treatments.
Book Free Appointment
With Doctors in Bloom IVF Centre Nashik
Dr. Jaya Gogate

20 yr+ Experience

97% Patient Recommended

Dr. Hrishikesh Pai

34 yr+ Experience

99% Patient Recommended

Dr. Nandita Palshetkar

30 yr+ Experience

99% Patient Recommended