About
Dr. Sunita Chandra (Fortis Hospital) in Chandigarh treats the various ailments of the patients by helping them undergo high-quality treatments and procedures. Among the numerous services offered here, the clinic provides treatments for Uterine Fibroids or Myomas, Ovarian Cysts, Endometriosis, Pelvic Organ Prolapse, Urinary Problems, Vaginal Discharge, Subfertility, Menopause, Gynaecological Cancers, Abnormal Pap Smears - Pre-Invasive Cervical/Vaginal Disease and Vulva Conditions. The doctor is also listed under Gynaecologist & Obstetrician Doctors. Furthermore, the patients also visit the clinic for Contraception Advice, HPV Tests, and Biopsy Tests etc.
100%
Registration Verified
Clinics
Fortis Bloom IVF Mohali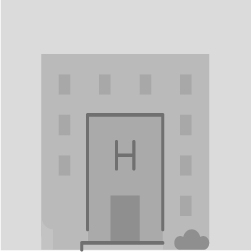 Fortis Bloom IVF Mohali
Fortis Bloom IVF Center, Sector-62, Phase-8 Mohali Mohali - 160062
Blastocyst Culture & Transfer
Cryopreservation
Egg Donation
Embryo Donation
Embryo Freezing
Gynaecologist
Hysteroscopy
ICSI
IMSI
Infertility
IUI
IVF
IVF with Blastocyst Transfer
IVF with Donor Egg
IVF with Egg Freezing
IVF with Embryo Donation
IVF with Embryo Freezing
IVF with Frozen Embryo Transfer
IVF with Semen Freezing
Laparoscopy
Laser Assisted Hatching
MESA
Obstetricians
Sperm Donation
Surrogacy
TESA
TESE
Test Tube Baby
Testicular Biopsy
Gallery
Education
1995

MBBS
Meerut Medical College

2002

MS - Obstetrics and Gynaecology
Gorakhpur Medical College

2005

Course - Advance Infertility Management
Leelavati Hospital
Reviews
R
Rachna Khobragade, Mohali, India
2020/02/11 | 6:42 pm
I had already taken infertility treatments earlier, but it didn't work well. Then I decided to give a last shot with this ivfquery platform. And to my surprise, this time I received the right treatment after consulting the doctor. Not only the procedure was successful, but the cost of it was within our budget. I'll recommend your platform to compare and choose your own fertility doctor near your area.
Achievements
Member - Federation of Obstetric and Gynaecological Societies of India
Member - Indian Society For Assisted Reproduction
Member - Indian Medical Association