About
Babies And US Fertility IVF And ICSI Centre is a Multi Speciality Clinic in Opera House, Bandra and Navi Mumbai. The clinic is visited by doctors like Dr. Nandita P Palshetkar and Dr. Rohan Palshetkar . The timings of Babies And US Fertility IVF And ICSI Centre 24 hours. Some of the services provided by the Clinic are: IVF, Intra-Uterine Insemination (IUI), PESA, Surrogacy and Laparotomy for Ovarian Tumors etc. Click on map to find directions to reach Babies And US Fertility IVF And ICSI Centre.
100%
Registration Verified
Branch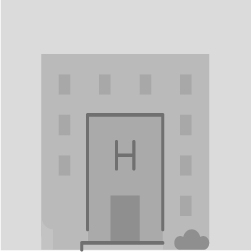 Babies and Us Fertility IVF & ICSI Centre
534, 4th Floor, Bombay Mutual Terrace, Landmark: Dominos Pizza, Opposite Standard Chartered Bank, Mumbai
Services
Hospital Services
Embryo Donor Program
Intracytoplasmic Sperm Injection (ICSI)
Natural Cycle IVF
Hysterectomy (Abdominal/Vaginal)
Intra-Uterine Insemination (IUI)
Infertility Evaluation / Treatment
Preimplantation Genetic Diagnosis (PGD)
Artificial Insemination
Diet Counsellor
Emergency Service
Normal Vaginal Delivery (NVD)
Caesarean Section (C Section)
MTP
Laparoscopic Hysterectomy
Hymenoplasty
Laparoscopic Myomectomy
Infertility
Endoscopy
Laparoscopic Sterlization
In Vitro Fertilization (IVF)
Ovarian Tissue Bank
Embryoscope
Oocyte Freezing
Laparoscopic Surgery (Obs & Gyn)
Blast Culture
Embryo Freeze
Semen Freeze
Assisted Laser Hatching
Laparotomy for Ovarian Tumors
SEO ET
Micro Tese
Cervical Encerclage
PCOS Treatment
Surrogacy
Keyhole Surgery
Sonography
Andrology
Recurrent Fetal Loss
Men's Sexual Health
PCOD
Penile Prosthesis
Premature Ejaculation
EDSWT
TESA
PICSI
Oligospermia
Azoospermia
Blastocyst Culture & Transfer
Tubal block
Sperm Retrieval
PESA
MACS
Hospital Departments
Orthopaedic
Cardio
General Surgery
Neuro
Gynaecology
Oncology
IVF
Gastroenterology
Birthing
Bariatric
Cosmetic Surgery
ENT
Urology
Obstetrician
Consultation
Services
IVF
Test Tube Baby
ICSI
IUI
Surrogacy
Laparoscopy
Hysteroscopy
Blastocyst Culture & Transfer
Laser Assisted Hatching
Cryopreservation
Reviews
S
Shilpa
2020/02/13 | 3:36 pm
After trying IUI and IVF in few fertility centers, I had quite a bad experience. I almost lost a hope to find a good clinic in India. Then one of my friends suggested me about ivfquery.com, that let us compare and choose the best clinic for infertility treatment. Visited their portal, filled up the form, received a call from their executive. He helped me connect with this clinic. Thank you everyone.
G
Gayatri
2020/02/13 | 3:38 pm
After six years of marriage life, we were helpless to become parents. While looking for the best doctor near me, I came across ivfquery.com that helped us by showing a ray of hope. This portal gave us options to choose the best IVF doctor to fulfil my dream. I am so thankful to all for assisting us for consultation with Dr. Mistry. I would recommend you to couples wishing to get pregnant and have their own baby.
A
Anita
2020/02/13 | 3:48 pm
As a couple we were embarrassed to not have a child of our own even after five years of marriage. One day, I visited ivfquery.com and filled the form to get an appointment with Dr. Rohan Palshetkar. He is friendly and explained the problems in detail. He suggested me to undergo certain medications instead of direct fertility procedure. Thank you guys for this excellent platform that helps to choose your own infertility treatment specialist within your area.
Book Free Appointment
With Doctors in Babies and Us Fertility IVF & ICSI Centre
Dr. Parzan Mistry

9 yr+ Experience

90% Patient Recommended

Dr. Nandita Palshetkar

30 yr+ Experience

99% Patient Recommended

Dr. Rohan Palshetkar

11 yr+ Experience

98% Patient Recommended